SHENZHEN KAISHENGDA CO., LTD.
Shenzhen KaiShengDa Cable Co., Ltd is a leading global manufacturer and supplier of cables and cable accessories. Founded in 2006, 16+ years of manufacturing experience guarantees our cable series product expertise and comprehensive cable project solution services.
KSD now owns 20 production lines and 80 technology innovation engineers, We have over 30 equipments and 20 testing equipments for manufacturing various cables and optic cables. There are over 550 employees in GL, 70% belongs to technical and research department, 8 of them are Doctors, 30 of them are of master degree and over 200 staff are with Bachelor degree.
Our main products including ADSS, OPGW, FTTH drop cable, fiber optic unit, and other fiber accessories. All cables are strictly manufactured according to GB, IEC, BS and other standards, and Quality Management System ISO9001, Environment Management System ISO14001,and can provide OEM service.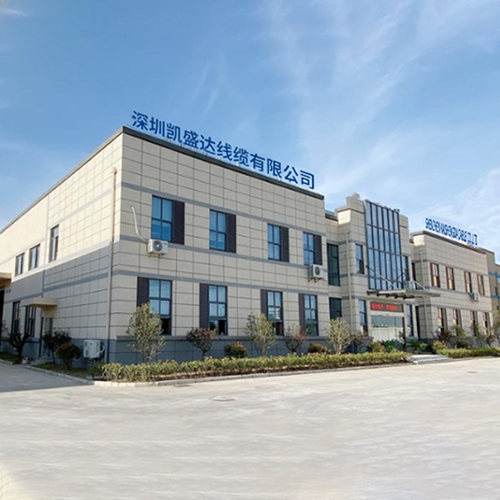 KSD Fiber Cable has a strong presence in over 160 countries around the world. We are committed to providing safe, smart, and sustainable electrification for our customers in the uility & power grids, industrial, Telecoms, construction & infrastructure, Transportation & mobility, Etc. ksd offers expert technical advice as well as project support. We supplied to National Grid,cooperated with domestic design institutes,not only supplied to China National Grid, but also more than 10 foreign National Grid.we has our full range of optical fiber cable to Ecuador, Peru, Colombia, Chile, Venezuela, Canada, Korea, Indonesia,Vietnam, Zambia, Nepal, Philippine, Bulgaria, etc.
1. OPGW Cable, ADSS/ASU Cable, Hardware Fittings
2. FTTH Drop Cable & FTTX Accessories.
3. Outdoor Fiber Optic Cable (Figure-8 Fiber Optic Cable, Duct Optical Fiber Cable, Direct Buried Fiber Optic Cable, Armored Fiber Optic Cable),Etc.
4. Indoor Fiber Optic Cable
5. Special Fiber Optic Cable (Tactical Cable, Hybrid Cable, Anti-rodent Cable),Etc.
6. Air Blown Fiber Optic Cable & Accessories.
7. Other Series Fiber Optic Products
7 Days * 24 Hours Online Service
Flexible Payment Methods: T/T, Paypal, L/C, D/A, Westem Union, you can choose one that is most convenient for you
Good Quality Accept Any Third Party Inspection. All our products are well tested, we provide you with test report and certification;
For all of our products, We provide a warranty period of 3 years.